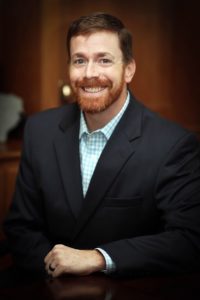 Josh Pearson
ATTORNEY & ESCROW OFFICER
Direct: 254-939-3995
127 Lake Rd, Suite 101
Belton, Tx 76513
Josh has been part of the Bell County community for more than 3 decades. He graduated from Belton High School in 1997, and from the University of Mary Hardin-Baylor in 2002. Josh worked in several law firms before returning home to Belton in 2011. He has gained a wide variety of valuable legal experience in the areas of real estate law, estate planning and probate matters, and business law. Josh has been married to his wife, Kerri, since January of 2002, and they have three precious girls.
THINGS YOU SHOULD KNOW ABOUT TITLE INSURANCE
With home ownership comes the need to protect against the past, as well as the future. Each successive owner brings the possibility of title challenges to a property. Title insurance protects a policy holder against challenges to rightful ownership of real property that arise from circumstances of past ownership. Some of the challenges we have protected against are:
A deed or mortgage in the chain of title may have been a forgery, or may have been signed by a person who was under age at the time they signed.
A deed or a mortgage may have been signed by someone who did not have the mental capacity to execute a legally binding document.
A deed or a mortgage may have been signed using a power of attorney which was not valid, or was valid and had previously been terminated prior to the deed or mortgage being signed.
The maker of a will may have a child born after the execution of the will, which might entitle the child to claim his or her share of the property, even after it has been conveyed to someone else.
A deed or mortgage may have been procured by fraud, duress, or undue influence, which are all grounds for overturning or revoking that deed or mortgage.
Title transferred by an heir to an estate may be subject to a federal tax lien or other encumbrance which could attach to the property.
A judgment or levy upon which the title is dependent may be void or voidable on account of some defect in the proceeding.
A deed or mortgage may be voidable because it was signed while the grantor was in bankruptcy.
There may be a defect in the recording of a document upon which your title is dependent.
Claims constantly arise due to marital status and validity of divorces and title insurance protects against claims made by non-existent or divorced "wives" or "husbands."
Some other important considerations when thinking through title insurance:
Each title insurance policy we write is paid, in full, by the initial premium – no matter how long you or your heirs own the property.
By insuring the title, you can eliminate delays and technicalities when passing your title on to someone else.
Title insurance helps speed negotiations when you're ready to sell or obtain a loan.
Title insurance reimburses you for the amount of all covered losses.
Title insurance also covers attorneys' fees and court costs.